All pupils from Reception to Year 6 can choose to have either a school lunch or bring a packed lunch from home.
All children in Reception, Year 1 and Year 2 are entitled to a free school meal as part of the Universal Infant Free School Meal Scheme.
By committing to a regular school meal you can be sure your child is eating well at lunchtime.  It is just as important to make sure that the lunchbox that children bring to school provides a healthy and balanced lunch.  This means plenty of foods that contain the nutrients that children need, and fewer foods that are high in sugar and saturated fat.
School Meals
We now have a new system for ordering and paying for school meals. For more information or to view the lunch menu then please visit www.feedinghungryminds.co.uk
Packed Lunches
The NHS recommends that a healthy school lunchbox should contain the following;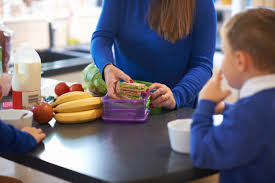 Starchy Foods
These are bread, rice, potatoes and pasta, and others.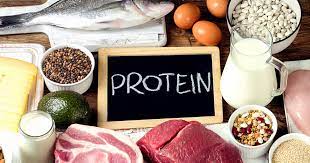 Protein
These are meat, fish, eggs, beans and others.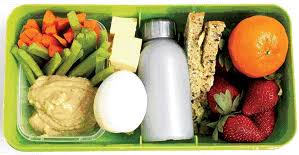 Dairy
This could be cheese or a yoghurt.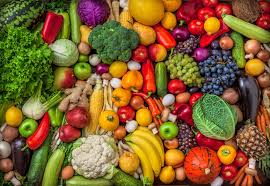 Fruit and Vegetables
Vegetables, salad and a piece of fruit.
School Milk
As part of the School Milk Scheme, all children are offered the choice of purchasing milk in school.  Children under the age of 5 are entitled to a free 189ml carton of milk each school day (children up to and including the last day of the term prior to them turning 5).  Milk is also free to those children receiving free school meals.  More information about school milk, including how to register and pay online can be found by visiting https://www.freshpastures.co.uk/parents.php
Snacks and Water
In order to promote healthy eating, children are encouraged to bring fruit to eat at morning break.  A piece of fruit or vegetable is provided for children in Reception and Key Stage 1 on a daily basis as part of the Fruit and Vegetable in Schools Scheme.  All children are encouraged to drink water throughout the day and water fountains are available to children to fill their water bottles.